Ravenwood Golf Lessons
Ravenwood Golf Club has a team of PGA Golf instructors, and is proud to be the home of u14 and u17 PGA Junior Golf League, LPGA*USGA Girls Golf of Greater Rochester, two U.S. Kids Golf certified coaches, and the Ravenwood HS Girls and HS Boys Golf learning program. Whether you're searching for golf lessons for beginner, intermediate, or advanced golfers, junior golfers to adult golfers, it can be found at Ravenwood. Adult and junior golf clinics and lessons, as well as junior golf summer camps are offering April-November. Find more information about all that is offered below.
WINTER GOLF SIMULATOR TEE TIMES NOW AVAILABLE! Contact the Ravenwood Golf Shop to learn more and book your simulator tee times.
Lesson Gift Certificates available! Give the gift of lower scores today!
---
Private Adult Golf Lessons with Ravenwood Instructors:
Click HERE to schedule your lesson
Click HERE to learn more about lesson packages
Adult 60 minute lesson $85
Adult 5 lesson package $340 (1 lesson free)
Junior 45 minute lesson $60
Custom group lessons available for 2-4 people $100/hour/group
Ladies Adult Golf Clinics!
Learn with Ravenwood Golf Instructor Lauren Tallman, PGA at these ladies golf clinics. Clinics are designed for beginners looking to learn the fundamentals of the golf swing, as well as golf ettiquette and scoring. $100/session. Limited to the first 6 registrants/clinic. Click HERE to register. View the dates below:
Winter session 1-
Winter session 2-
---
PGA Jr League

Making Friend At Summer Camp

Chipping Fundamentals at Summer Camp

Team Putting Games at Summer Camp

Swing Hard and Break The Water Balloon at Summer Camp

Minion Summer Program



Ravenwood U.S. Kids Golf and LPGA*USGA Girls Golf Summer Camps for ages 7-16:
Ages 7-12 U.S. Kids Golf Camp. 4 different weeks to select from.
Camp 1- June 29-30 (2 day camp) 8:00am-10:30am $95/player
Camp 2- July 6-10 8:30am-11:00am $195/player
Camp 3- July 13-17 8:30am-11:00am $195/player
Camp 4- August 3-7 8:30am-11:00am $195/player
Ages 13-16 Teen Camp. June 29-30 (2 day camp) 11:00am-3:00pm $145/player
Click here: REGISTER FOR SUMMER CAMPS ONLINE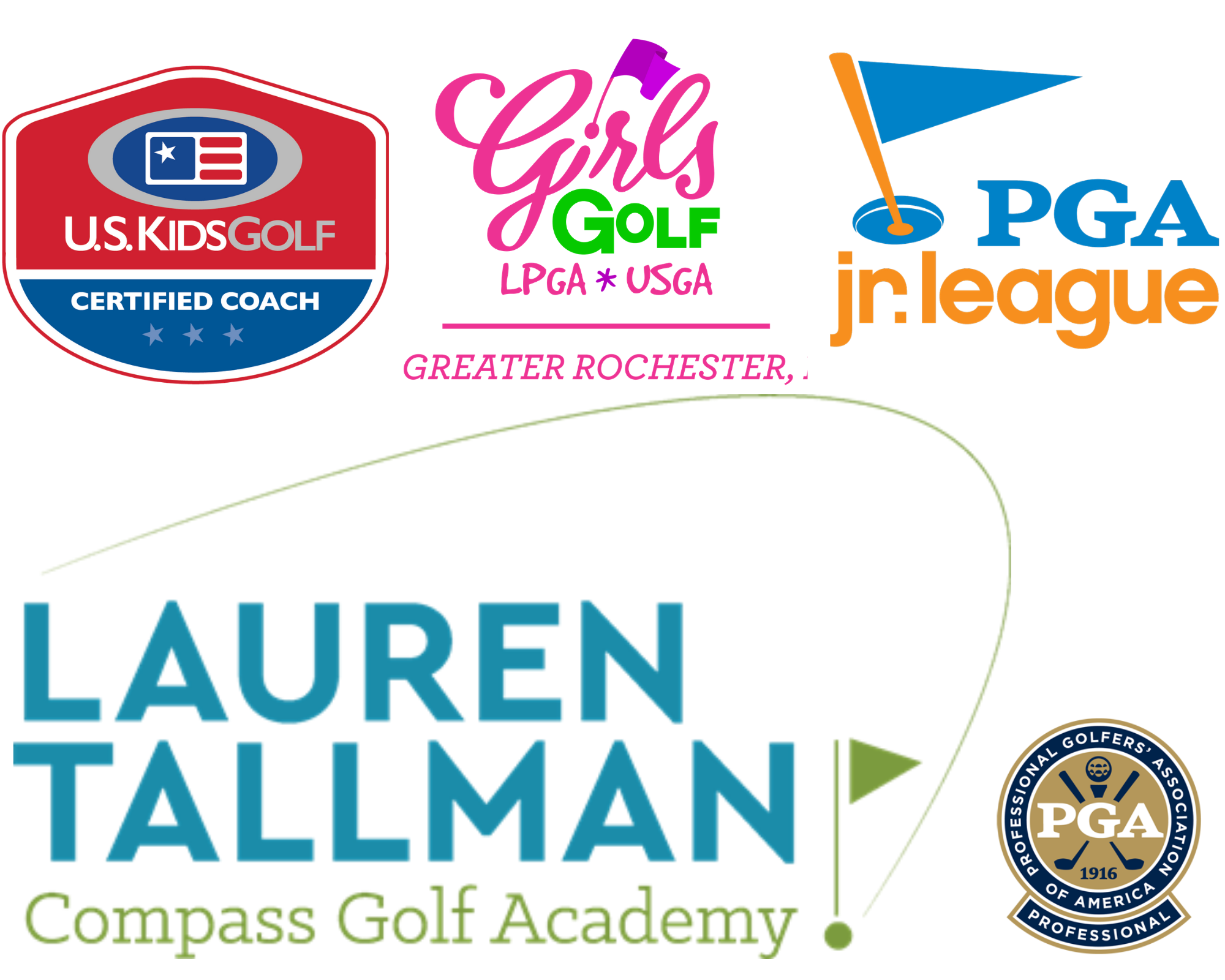 Why should I register my child for the Ravenwood Golf U.S. Kids and/or the LPGA Girls Golf of Greater Rochester Summer Camp?
Fundamental junior golf instruction with PGA Golf Professionals and U.S. Kids Certified Coaches
Fun learning environment with peers of similar age and experience
Make new golf friends
Play golf safely outside under PGA Golf Professional supervision
...and much more!
---
Juniors 8-11 U.S. Kids Try Golf 5 Week Beginner Program - Spring session begins in April 2020!

Mission: Introduce children to the game of golf through the national U.S. Kids golf learning program. Children will have the opportunity to learn the fundamentals of golf and learn the sport that is sweeping the United States! Junior golfers will learn: Putting, Chipping, Pitching, Full swing with irons and driver, and basic golf etiquette and rules. Who should register: Boys and girls who are new to the game of golf, or who have never received formal instruction with a PGA Golf Professional. This is an entry level program.
Next session begins April 2020

---
*SPRING PGA JR LEAGUE REGISTRATION OPENS IN JANUARY 2020* For junior golfers 8-13 all skill levels welcome

During the course of one match, teams play a mixture of 9-hole matches in a popular two-person scramble format, reinforcing the team concept and creating a nurturing environment for learning the game. Two divisions to choose from: Beginner 6 hole scramble (Ages 8-11 with 2 year or less experience- ideal for players who are new to playing on the golf course) and Intermediate 9 hole scramble (A

ges 9-13

with 2+ years experience of instruction/on course golf)
CLICK HERE TO LEARN MORE DETAILS


Registration Open January 15-March 25. 9 hole league limited to 4 teams of 12, registration will close when all spots are filled. 3 hole league limited to 2 teams of 12.
Practice information and match information will be available in April once teams are formed


All Spring PGA Jr league participants receive:

Weekly golf practices with PGA Golf Professionals Lauren Tallman and Daniel Sciarrino
Team matches at Ravenwood Golf Club
Team Golf Jersey and PGA Jr League kit
Discounted U.S. Kids Golf Club orders through Ravenwood Golf Club